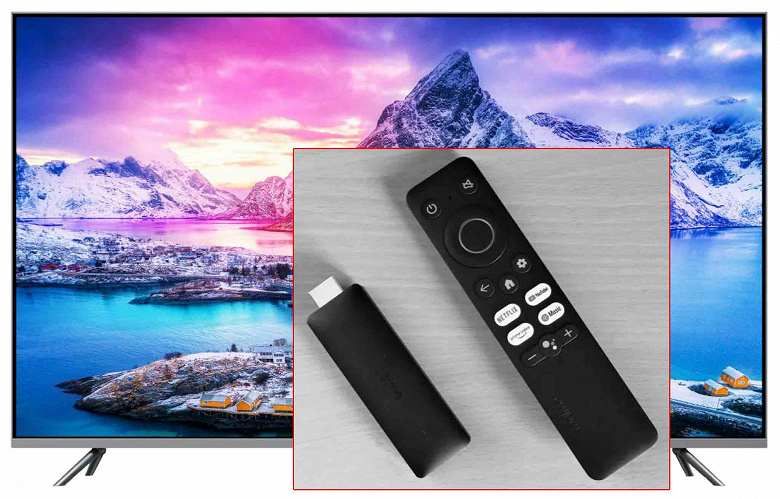 According to an official statement from Realme, the company's first TV stick will be released in Europe next month. As a reminder, the Realme 4K Google TV Stick was recently unveiled in India, with two versions to be released in Europe with support for 2K and 4K resolutions.
The Realme 4K Smart TV Google Stick is based on the Google TV platform. The TV Stick comes with built-in entertainment apps and supports 4K video streaming at 60fps and HDR10 +.
The device received a remote control, Chromecast support, HDMI and micro-USB ports, and only 8GB of internal storage, just like Chromecast with Google TV. The set-top box also received a quad-core single-chip system with ARM Cortex-A35 cores and a dual-core graphics processor. There is support for the voice assistant Google Assistant, with which you can ask questions, set reminders, find out the weather forecast.
The 2K version will cost 55 euros, while the 4K version will be offered for 70 euros.