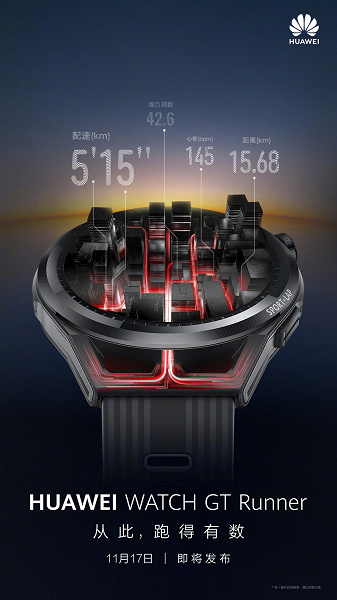 Huawei today announced the date of the next presentation of new products - the event will be held in China on November 17. And the first product is already known to debut on this day. It will be the Watch GT Runner smartwatch aimed at runners. The design of the device is shown in the teaser image.
The watch will run HarmonyOS 2.1 and will be able to accurately determine the parameters and conditions in which a person is running: distance covered, altitude, etc. Naturally, there will be constant monitoring of heart rate and blood oxygenation, and the interface will be optimized to display information that is of paramount importance to the runner.
Huawei is expected to unveil several other new products alongside the Watch GT Runner on November 17. These include headphones and a Windows tablet with a docking keyboard.