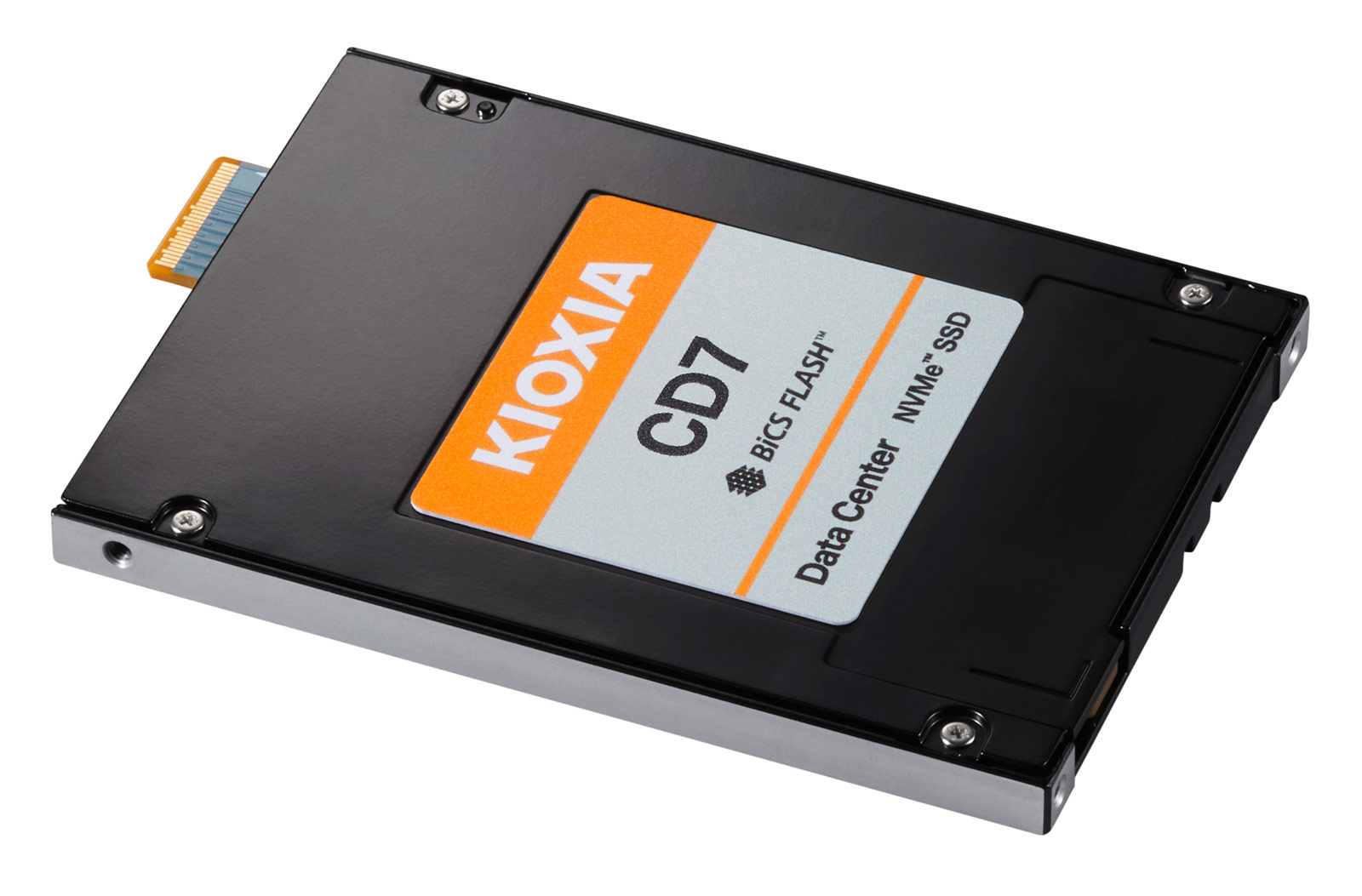 Kioxia has announced the release of the CD7 E3.S. According to the manufacturer, these are the industry's first Enterprise and Data Center (EDSFF) E3.S SSDs equipped with a PCIe 5.0 interface.
Engineering prototypes that served as the basis for production products were presented by Kioxia at last year's Flash Memory Summit . The off-the-shelf SSDs feature increased volume, which improves energy efficiency and efficiency in rack space.
EDSFF E3.S drives are better suited for high-performance, high-performance servers and storage than the 2.5-inch legacy HDDs. In particular, the new form factor improves the thermal performance and air circulation in the rack, while the E3.S drives support a higher power budget and better signal integrity to achieve PCIe 5.0 and higher performance.