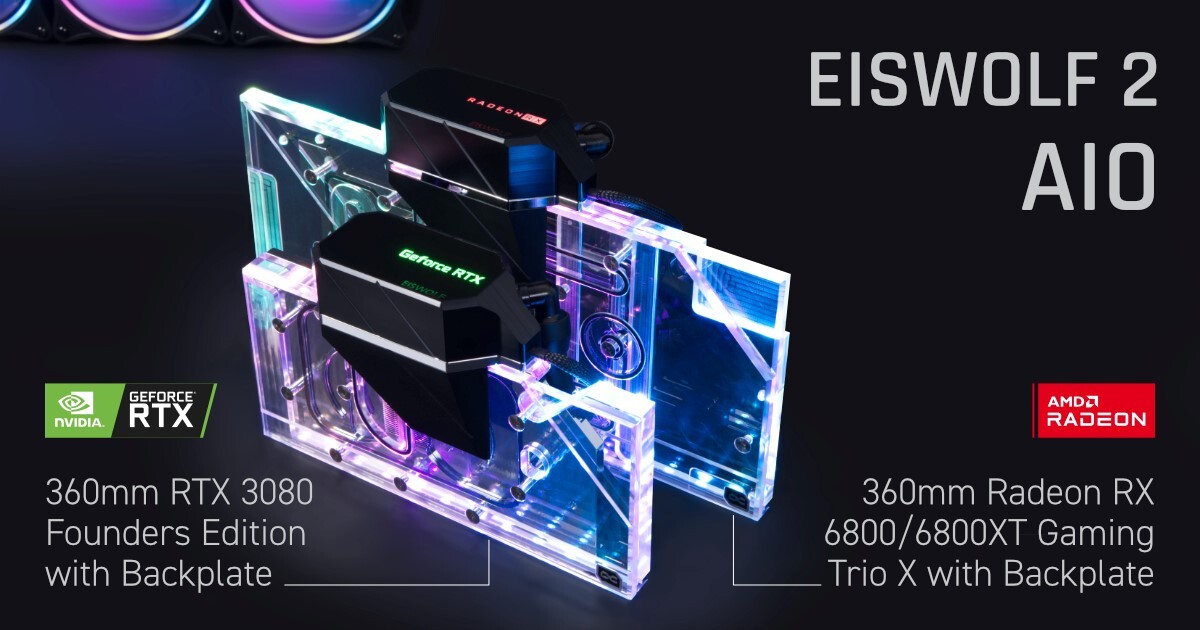 The range of Alphacool liquid cooling systems was expanded by the Eiswolf 2 model, offered in two versions. The first is for Nvidia GeForce RTX 3080 Founders Edition and GeForce RTX 3080 Ti Founders Edition video cards, and the second is for MSI Radeon RX 6800 Gaming X Trio and MSI Radeon RX 6800 XT Gaming X Trio video cards.
The Eiswolf 2 design includes a 360mm Alphacool NexXxoS ST30 all-copper radiator. It houses three 120mm Alphacool Aurora Rise fans. The heatsink is connected to the Eisblock Aurora water block, which not only cools the GPU, but also other components. The waterblock is paired with a DC-LT 2 pump and features aRGB lighting. The kit includes a plate that is attached to the back of the PCB.
The new LSS costs 244 euros. The source notes that all the components it uses, including fittings and tubing, are also available separately.