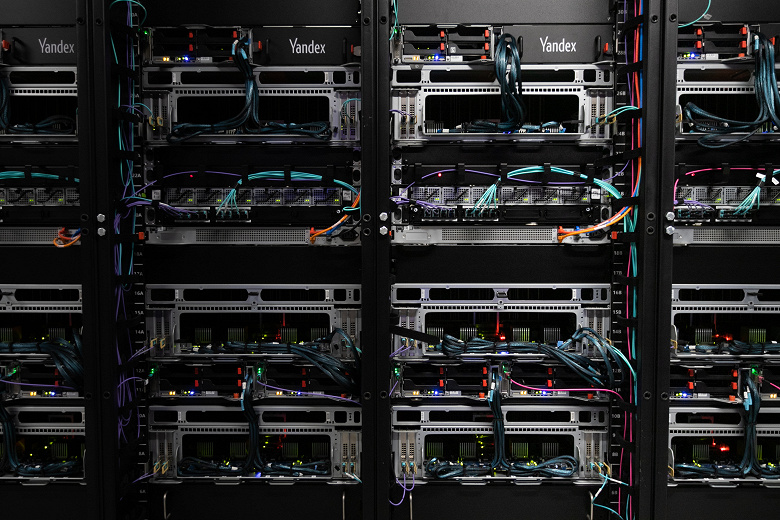 Production of Yandex servers has begun in Russia, the first batch has already been released. This was reported by the press service of Yandex. The products are based on the fourth-generation server developed by Yandex. Such servers are used in data centers to expand the Yandex.Cloud cloud platform and in Yandex supercomputers. As the company notes, they are the most powerful in Russia according to the rating of the TOP500 project.
Now the first batch of servers is being tested in the Yandex infrastructure. In 2022, a future joint venture between Yandex, Lanit, Gigabyte, and VTB plans to release similar servers under the Openyard brand for sale to other companies.
The first batch of servers was released at the ALT Master contract manufacturing facility in Zelenograd. It is planned that in 2022 the joint venture will launch its own plant for the production of server equipment near Ryazan. It will manufacture servers, storage systems, gateways and smart device components. At the first stage, more than 1 billion rubles will be invested in production.
As Yandex notes, new servers do not require active cooling systems in data centers and can operate at temperatures of + 40 ° C, which reduces energy costs and infrastructure support in the data center. As an example, Yandex data centers in Vladimir and Mäntsälä (Finland) are cited, using fourth-generation Yandex servers. The energy efficiency of these DCs exceeds the statistical average in terms of the PUE (Power Usage Effectiveness) value, which shows the ratio of all consumed energy to that spent on equipment. Yandex has a PUE of 1.1, while the global average is 1.59.