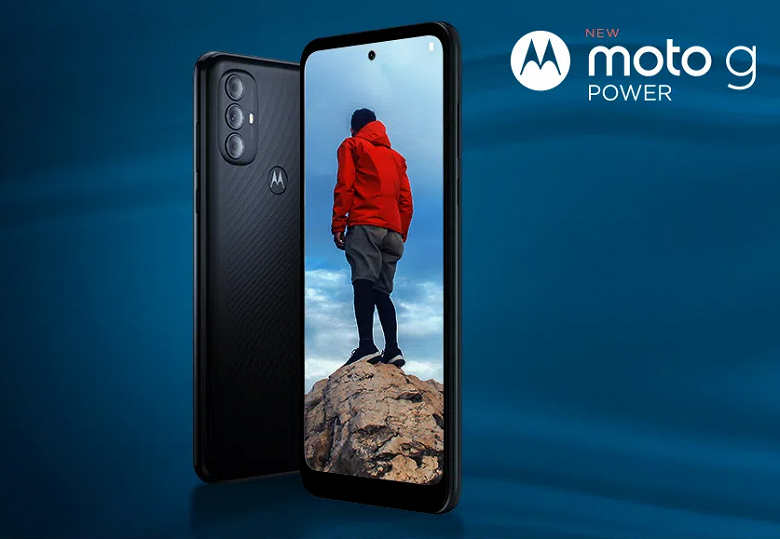 Motorola, part of the Chinese Lenovo, has unveiled a new generation of its long-lived smartphone - Moto G Power. The past generation, Moto G Power (2021), debuted in February 2021 for $ 250. The fresh model Moto G Power (2022), although announced before the New Year, will only go on sale in early 2022. The MSRP is $ 200 for the 64GB version and $ 250 for the 128GB version.
The main highlight of the smartphone is a capacious rechargeable battery - 5000 mAh. Motorola promises up to three days of battery life "no problem".
The smartphone is equipped with a 6.5-inch IPS screen with HD + resolution (1600 x 720 pixels) with an image refresh rate of 90 Hz, and embedded 8-megapixel front camera, a main triple camera (50 megapixels, 2 and 2 megapixels), a MediaTek Helio G37 single-chip system, 4 GB of RAM.
There is also 4G LTE, Bluetooth 5.0, USB Type-C, a 3.5 mm audio jack for headphones, a fingerprint scanner, and water resistance (IP52), but the NFC module is not provided. Supports 10W charging. The smartphone is running the Android 11 operating system.