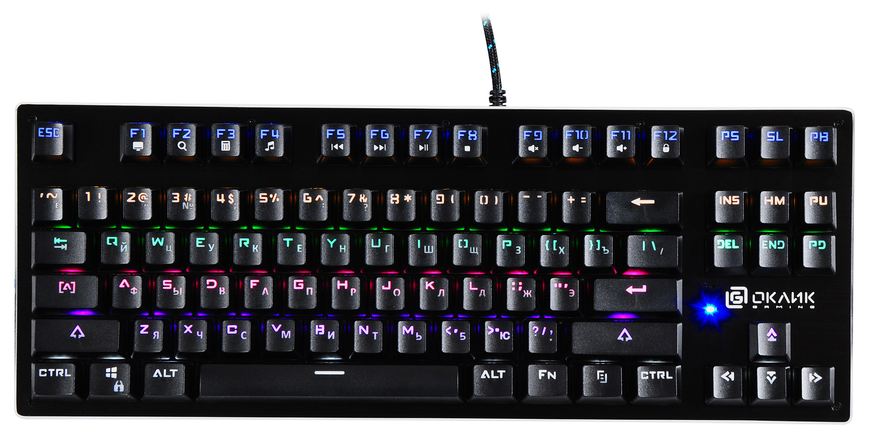 Esports in Russia is a rising star, breaking all the expectations of the media industry. Every day more and more people are immersed in it with their heads and give it preference in choosing their life's work. The companion of any esports player is hardware and the right gaming headset, and as you know, this can instantly empty any wallet.
However, Oklick intends to combat this by offering functional devices at an affordable price. So, the compact and functional keyboard Oklick 967G will cost an e-sportsman only 2,290 rubles.
Despite its availability, the device is technically not inferior to its more expensive counterparts:
Automatic configuration without the need for additional drivers, which will significantly reduce the time spent on setting up the hardware;
The resource of buttons up to 10,000 clicks prolongs the life of the device and provides high wear resistance;
Anti-ghosting, freeing hands for the simultaneous use of any number of keys;
More than 20 modes of multicolor lighting to decorate the space to your taste;
The metal case and a reliable 1.8 m cable in a strong sheath will not let the player down at the decisive moment;
Blocking the "Start" key in-game mode will avoid the consequences of accidental clicks.
The example of Oklick 967G shows that a universal technique for beginners and ambitious e-sportsmen is naturally appearing on the market, making it easier for them to enter an area that is more promising than ever before.