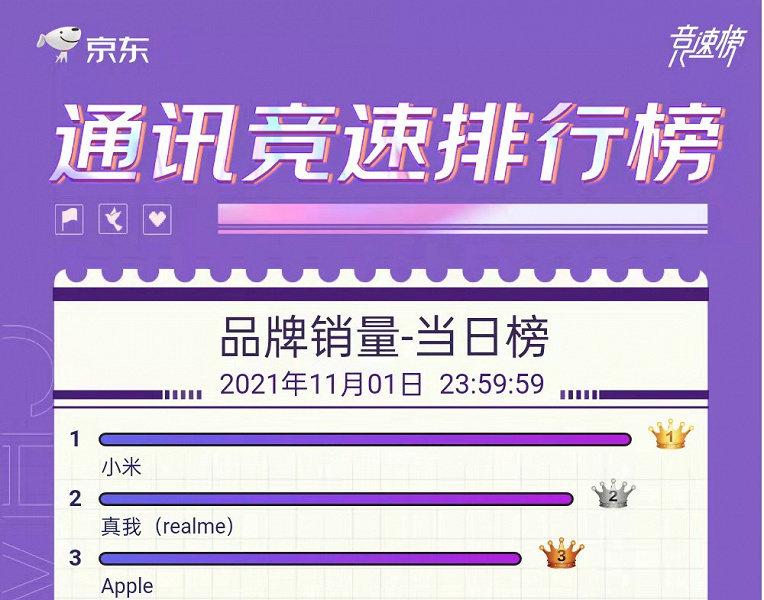 Realme Vice President and President of China Office Xu Qi has officially announced record sales of the company's devices on the popular Jingdong marketplace.
As shown in the graph below, on Jingdong's top-selling brand list, Realme came in second, behind only Xiaomi, but ahead of iPhone maker Apple.
The world's fastest-growing mobile phone brand has confirmed that Realme Q3s, Realme GT Neo2T, Realme GT Neo2, and others are the most popular with buyers, and now they have huge discounts.
Today, Realme ranks sixth in the smartphone market, and the company has already launched other devices, including home appliances and smart home gadgets. At the same time, soon the company is going to release an electric car, an electric scooter, an electric bicycle, and other novelties.