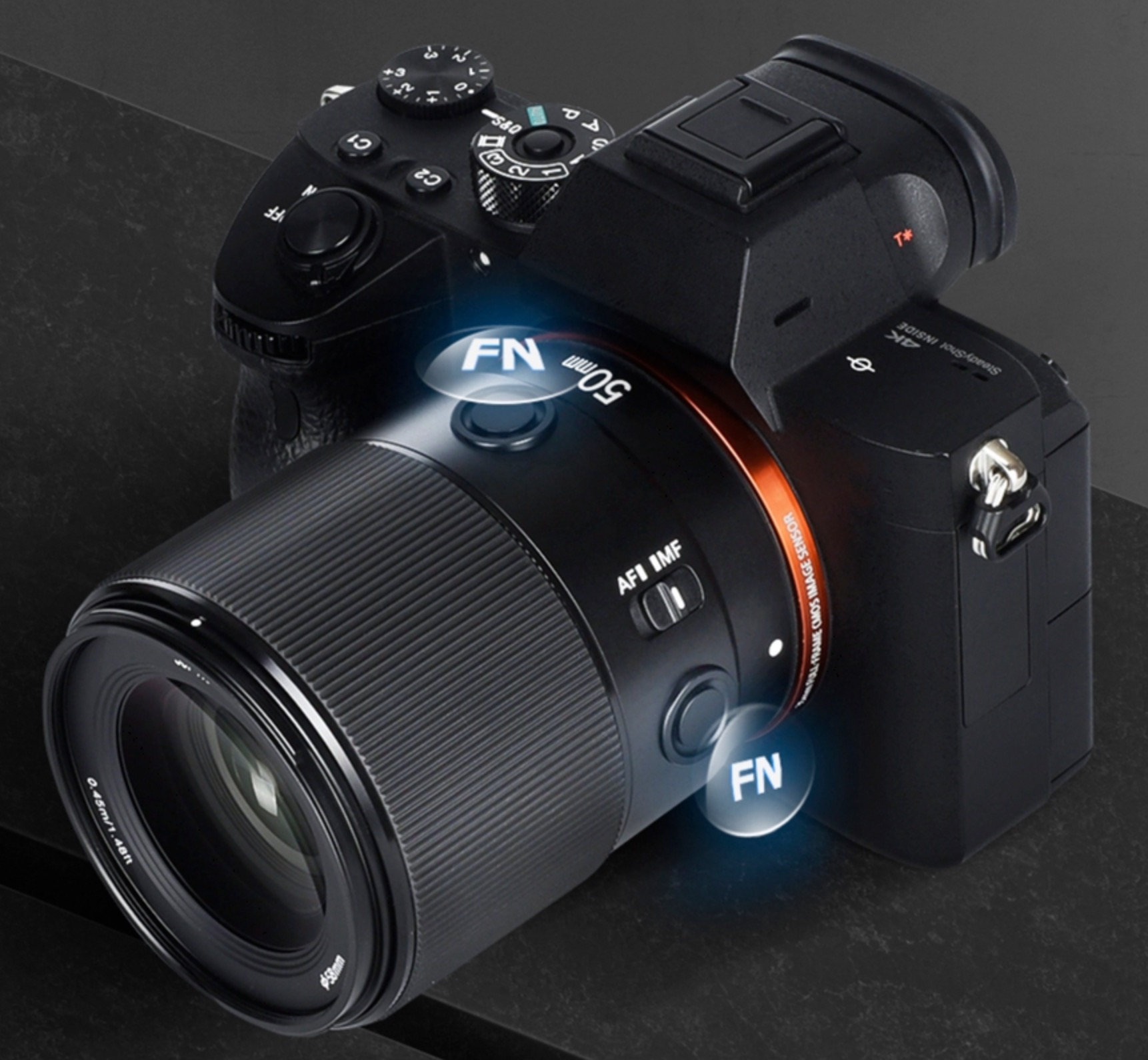 According to the source, Yongnuo has announced the release of the YN 50mm F1.8S DF DSM lens, equipped with a Sony E mount.
The name of the new product is very similar to the Yongnuo YN50mm F1.8S DA DSM lens with the same focal length and maximum aperture that Yongnuo released at the beginning of last year, but if it was an APS-C lens, then the new lens is a full-frame lens. It looks completely different and is built according to a different optical scheme.
The optical design of the YN 50mm F1.8S DF DSM lens consists of eleven elements in eight groups, including four high refractive index elements, one low dispersion element and one aspherical element. The lens uses a digital stepping motor (DSM) to focus. Switching to manual mode is provided. The diaphragm is formed by nine blades. The minimum focusing distance is 45 cm. The lens is compatible with 58 mm filters. It is equipped with a programmable FN button, the function of which can be configured in the menu of compatible cameras. In addition, there is a USB-C port for updating the lens firmware.
According to reports, the YN 50mm F1.8S DF DSM will retail for around $ 310.