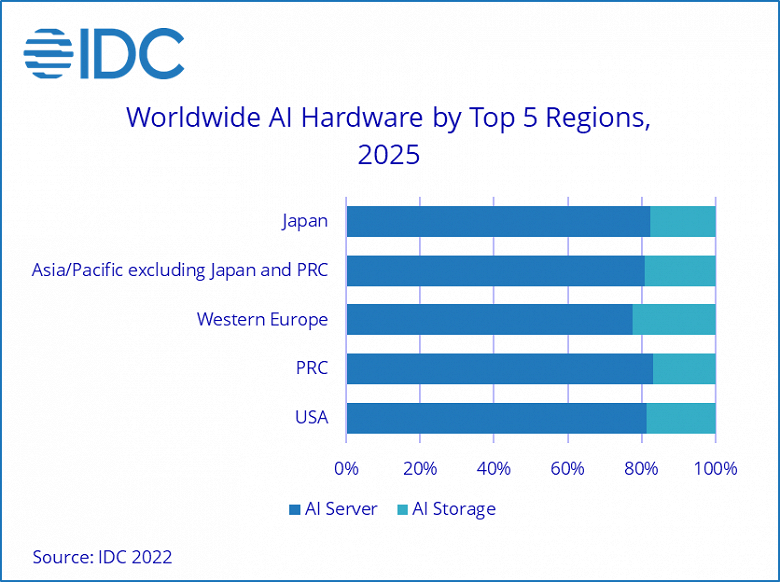 Analyst firm IDC expects revenues for artificial intelligence (AI) solution providers, including software, hardware, and services, to grow 19.6% in 2022 compared to 2020. This means that said market will reach $432.8 billion. It is expected that in 2023 it will overcome the $500 billion mark.
Among the three spending categories listed above, the share of AI software will decrease slightly in 2022 as spending on hardware and services rises faster. This trend will continue in 2023. In general, according to forecasts, it is AI services that will be characterized by the fastest growth in spending over the next five years. The compound annual growth rate will be 22%. For comparison: in the equipment segment, this figure will be 20.5%.
Hardware can be divided into two subcategories: servers and storage systems. The structure of expenses is dominated by servers, which is clearly shown in the diagram.