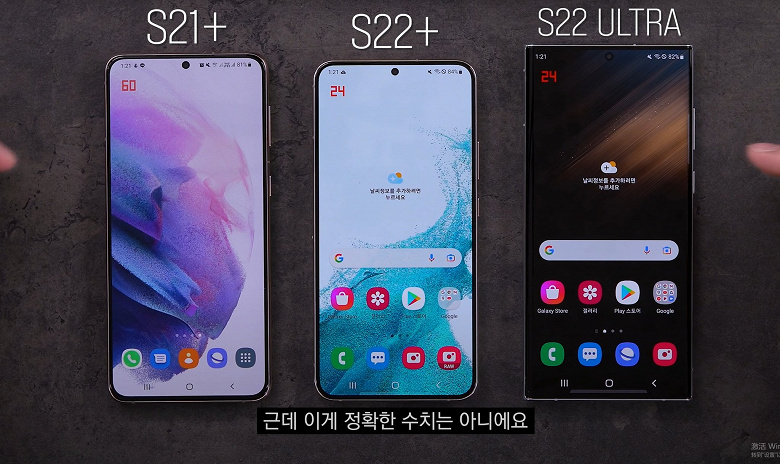 The situation with the frame rate of screens in the new flagship smartphones Samsung continues to be unclear. Recall that initially for the Galaxy S22 and S22 +, the Korean giant announced support for the range of 10-120 Hz, and for the S22 Ultra, the range was 1-120 Hz. However, today, after the start of accepting pre-orders, Samsung's documentation suddenly changed, and for younger models the range was narrowed to 48-120 Hz, leaving untouched for the older ones.
At the same time, as it turned out, the data on the German website of the company is still original. You might think that they just forgot to fix them, but not the fact. The problem becomes more interesting if you look at the first tests.
As you can see, the S22+ and S22 Ultra have a minimum screen frequency of 24Hz with a static picture. That is, for the S22 +, it is better than the updated Samsung data indicates, but worse than the original data indicated. For S22 Ultra, this is definitely a less profitable indicator.
Perhaps, in fact, smartphones can drop frame rates even lower - up to 10 Hz for the S22 + and 1 Hz for the S22 Ultra - but only in some very specific conditions. But even without taking this into account, at least with the S22 +, the situation is strange, since we clearly see that the screen can operate at a lower frame rate than Samsung itself indicates in its updated specifications.