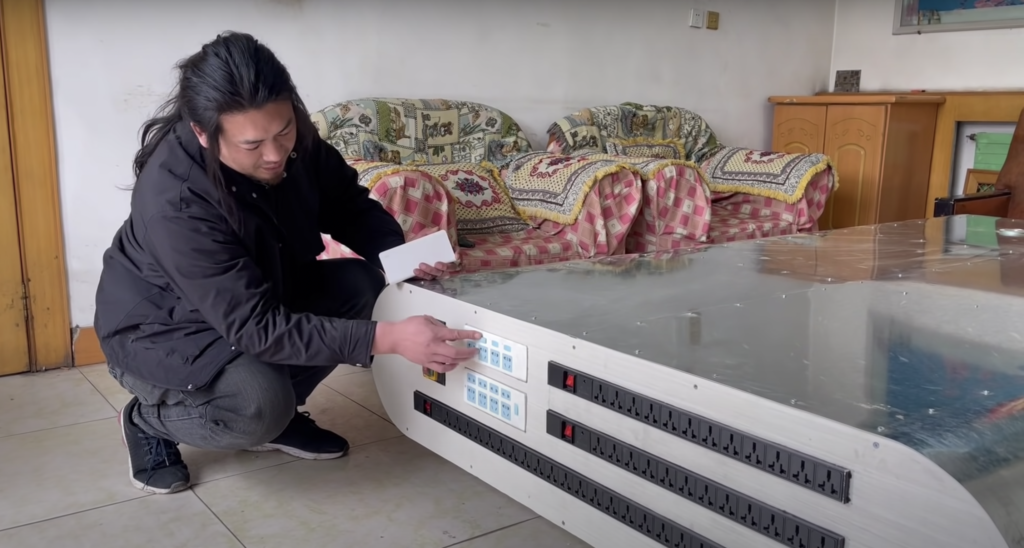 Although there are currently smartphones that boast of having the best battery to be more productive on a day-to-day basis. However, there are situations where it will always be necessary to carry a Power Bank. This is known by YouTuber Handy Geng, who, seeing that his friends had larger portable batteries, set out to build a much larger one.
Handy created this "portable" Power Bank with a car battery attached to a system similar to portable batteries but on a larger scale. So he created this 27,000,000 mAh device, which is the equivalent of carrying 900 3000 mAh Power Banks, which is the standard size.
With this portable battery, equipped with sixty plugs, you can charge nearly 5,000 smartphones, charge computers, connect a Smart TV, charge other Power Banks, and even power an electric bicycle.
To see the construction of the project and the finished product, we leave you the video of this "portable" Power Bank:
As you can see, this "portable" battery is huge. It measures 1.80m long by 1.20m wide and its thickness is 30 centimeters, so Handy Geng needs a skate with a rope to be able to take it everywhere, such as fishing to do basic tasks such as connecting a Smart TV and washing clothes. …
Who is the inventor?
Handy Geng is an inventor who has built some pretty curious things like a warm paper dispenser or an automatic door operated by an electric bicycle. His inventions are somewhat unusual and that has led him to have more than 175,000 followers on YouTube and 33,000 on Facebook.
What do you think of this ironic portable Power Bank? Do you think it has a utility beyond mere mockery? Share your point of view in the comments of our social networks.