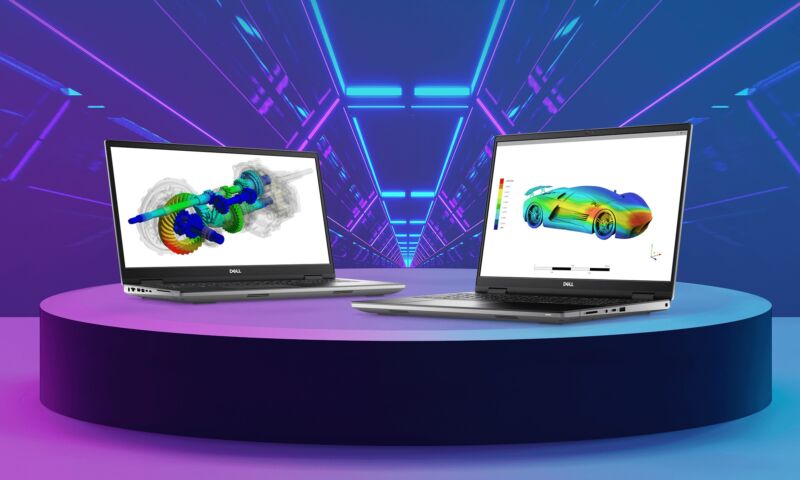 Dell released the Precision 7770 mobile workstation tonight, equipped with Intel's new 55W processor. Since Intel has not officially released the 12th-generation Core HX series processors, Dell has not announced specific CPU models at this launch event.
The Precision 7770 will replace last year's Precision 7760. The new 7770 features an all-new design that introduces recycled carbon fiber and an improved liquid polymer cooling solution, and will also feature GORE insulation. The CPU TDP of the new notebook has been increased from 45 W of the previous generation to 55 W to improve Turbo Boost performance.
On the GPU side, the Precision 7770 will use the RTX A5500, which is expected to be based on the mobile GeForce RTX 3080 Ti. Additionally, the Precision 7770 will also offer an RTX A4500 based on the GeForce RTX 3070 Ti. Memory options support ECC notebook memory and Dell's customized CAMM memory, up to 128GB.
The Precision 7770 is equipped with a 17.3-inch screen, with up to a 4K 120Hz screen.
Dell has yet to announce pricing for the Precision 7770, which is expected to ship within a few months.
The configuration table is as follows: