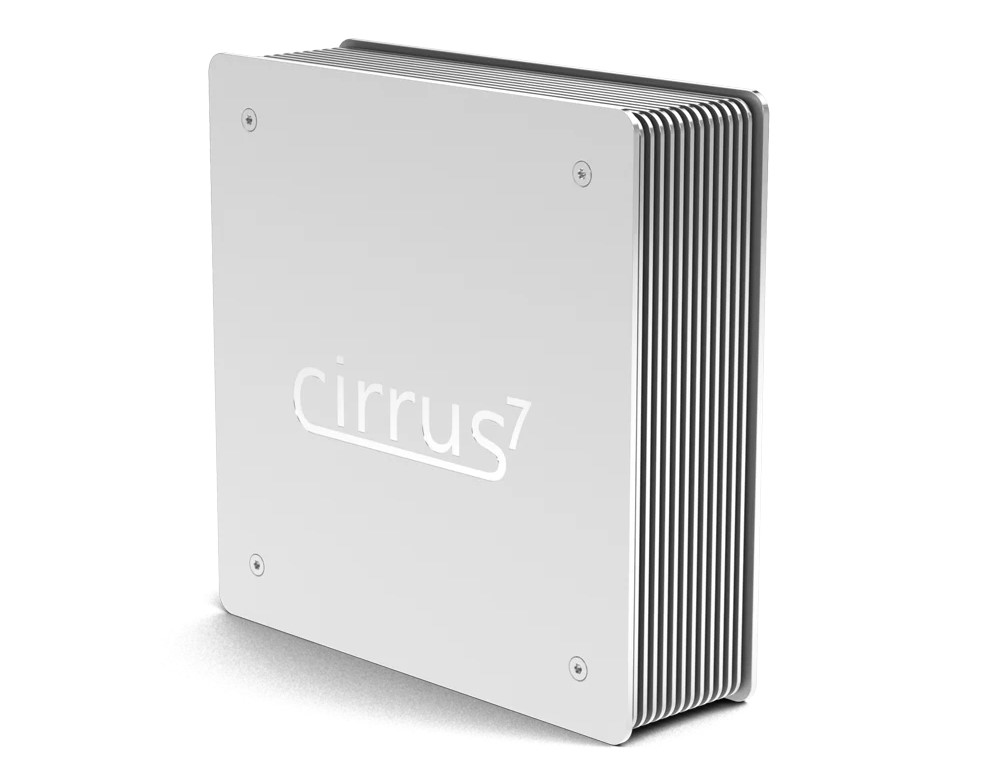 German mini computer manufacturer Cirrus7 has released a new passive cooling mini host, the model is Nimbus v5, equipped with 12th generation Core T series processors, without independent graphics.
This mini-host adopts a fanless passive cooling design, and the size starts from 246 x 246 x 9 cm. The configuration can be customized on the official website, with optional 12th generation Pentium to i9 T-series processors , motherboards can choose H610T, H670M ITX, B660I and Z690M ITX; the number of heat sinks can also be customized, from 9 cm thickness to 12.2 cm, Weights from 3.5kg to 6.5kg. The maximum memory capacity is 64 GB and can be equipped with up to two NVMe SSDs and two SATA storage solutions.
In terms of interfaces, this mini is equipped with HDMI, DP, dual network ports and multiple USB ports.
In terms of price, the base model with a Celeron CPU, 8 GB of memory, a 250 GB SSD and a standard cooling solution costs 679 euros, or about 4,476 yuan.