The location of senders of emergency calls is becoming more accurate.
Mobile phones in Switzerland have had to transmit more precise location data in the event of an emergency call since Friday so that blue light organizations can get to the scene faster and more efficiently.
The new regulation also applies to emergency calls sent directly from cars.
The majority of the smartphones currently sold have a satellite and WLAN-based location function, as announced by the Federal Office of Communications (Ofkom). The location information determined in this way must now be automatically transmitted to the responsible emergency call center when an emergency call is made. In this way, emergency calls can be localized to within a few meters. The emergency call centers must have a device that supports the location function.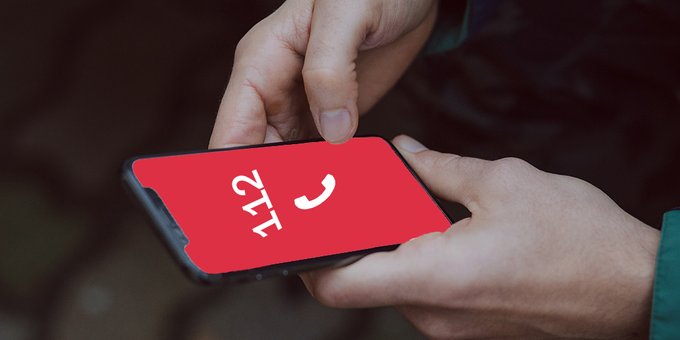 In the event of an accident, modern vehicles are equipped to automatically or manually trigger an emergency call to 112 via an SOS button. The accident data determined by the onboard system must now be available to the emergency call centers. According to OFCOM, this includes vehicle type, type of drive, or direction of travel.
Innovation originally planned for the beginning of the year
The innovations are based on an amendment to the Telecommunications Act and the associated Telecommunications Ordinance. Originally, the Federal Council wanted to put them into effect at the beginning of the year. During the technical implementation, however, it became apparent that in some cases no standardized solutions suitable for Switzerland were available on the market. The entry into force was therefore delayed until July 1st. Emergency call centers that are not yet able to receive the prescribed information must have their systems adapted by the end of 2022.