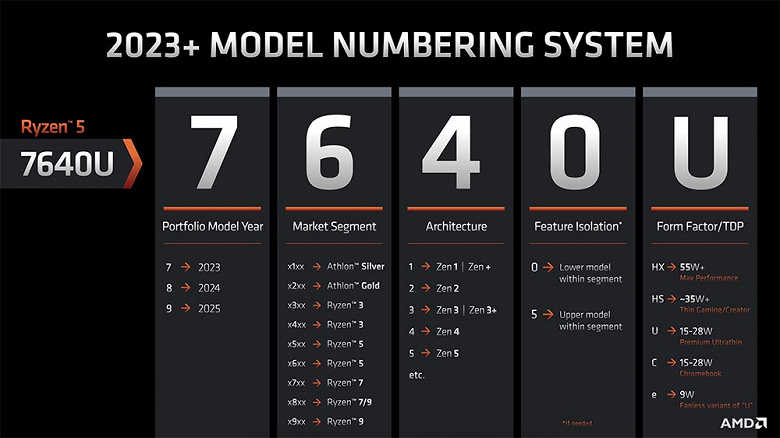 AMD decided to optimize its Ryzen processor naming system so that the model names are more understandable and convey more information to users. At first glance, nothing will change. For example, we are waiting for the Ryzen 5 7640U model, and there is nothing new or unusual in the name. However, literally, every number will make sense.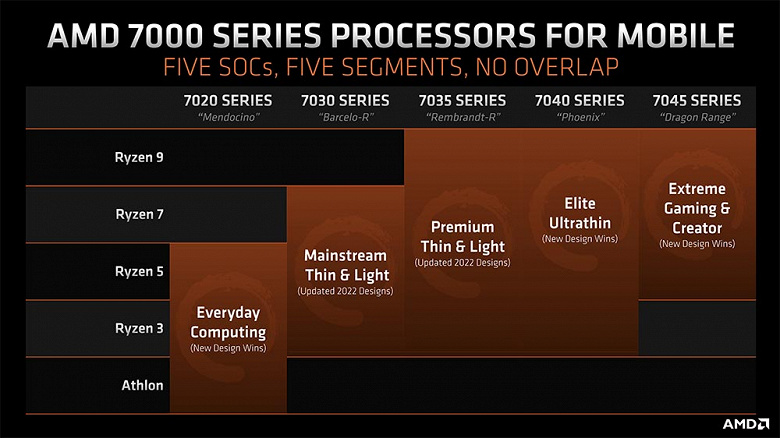 As you can see in the image, the first digit will be the year. That is, the 2023 models will belong to the Ryzen 7000 line, the Ryzen 8000 will be released in 2024, and the Ryzen 9000 is waiting for us in 2025. Although specifically, in this case, confusion may again form, from which AMD only managed to get away when the CPU of one generation on one architecture belonged to different rulers.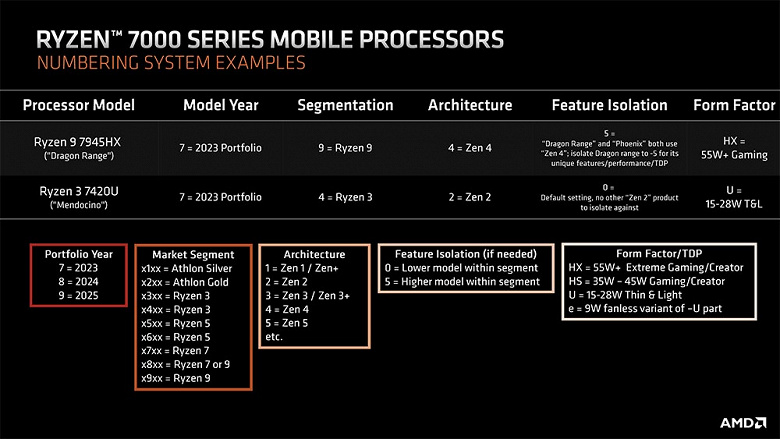 The second digit will indicate the class. In particular, Athlon models will be assigned numbers 1 and 2, Ryzen 3 will be designated numbers 3 and 4, and so on. The third digit will denote the architecture, which means that all models based on the Zen 5 architecture in 2024 will be referred to as Ryzen 8x5x. The last digit (there will be either 0 or 5) will indicate the positioning. As for the letter at the end, AMD did not come up with anything new here.