Boston Dynamics' robot dog Spot has made a comeback again. This time it is a big show boy group dance, which is the dance to the popular song "Permission to Dance" by the Korean pop group BTS.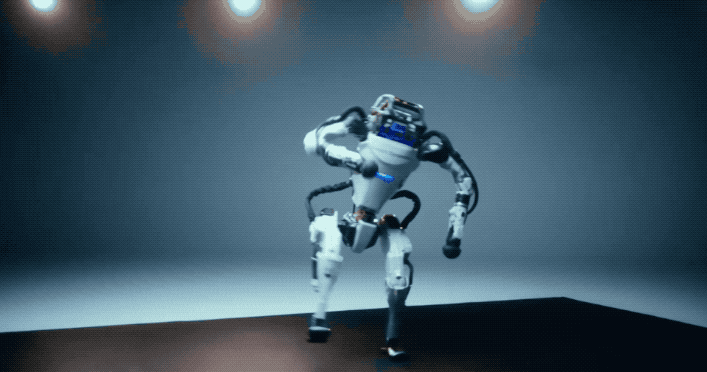 Boston Dynamics' robots are known to be so advanced that they can dance, do gymnastics, run, and even perform routine operations like opening doors and lifting objects. These robots have come a long way over the past few years, with each video performance being more innovative and entertaining than the last.
These robots show their amazing agility and precision in the video. Their movements are uniform, whether they are jumping or walking, and there is no deviation in the formation. On the back of the robot, the words "The greatest time is yet to come" are written, conveying a sense of optimism and positivity.
In the latest video shared by Boston Dynamics, seven Spot robots dance to "Permission to Dance" sung by BTS, which also consists of seven members. This video was created in collaboration with Hyundai Motor Corporation and BTS for their "Yet to Come" concert in Busan, South Korea, a free concert in support of South Korea's bid to host Expo 2030. Hyundai Motor Co., a South Korea-based automaker, bought Boston Dynamics last year for $1.1 billion.
Boston Dynamics is known for videos showing its robots doing amazing things, but the company's team isn't afraid to show off the difficulties and trials they faced in creating these videos with advanced robots. Improvements are made frequently to each robot, making the actions in each video even better.
Boston Dynamics has changed 3 owners since 2013: Google, SoftBank, and Hyundai.