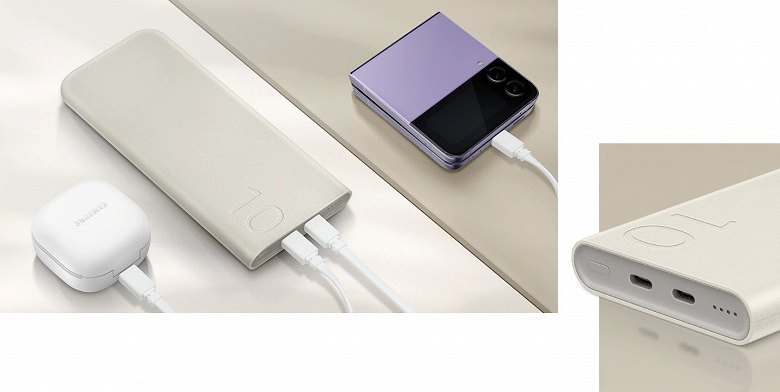 Samsung has recently announced the release of its new Galaxy 25W Battery Pack 10.000 mAh, a device that promises to offer high-speed charging capabilities for smartphones and other devices. The battery pack boasts a capacity of 10,000 mAh, with a power output of 25 watts, which is on par with many of Samsung's own flagship smartphones.
One of the standout features of the device is its dual USB-C ports, both of which can be used for charging. While charging two devices at once, each port will provide a power output of 9 watts. The battery pack is also made from 20% recycled materials, making it a more environmentally friendly choice.
In terms of size and weight, the Galaxy 25W Battery Pack measures 148 x 70 x 15.6 mm and weighs 210 g, making it easy to carry around in a bag or pocket. Samsung has yet to announce the price of the device, but it is expected to be competitive with other high-capacity battery packs on the market.
The Samsung Galaxy 25W Battery Pack of 10.000 mAh looks like a promising device for anyone in need of a reliable and fast-charging power source on the go. Its dual USB-C ports and recycled materials make it stand out from the competition, and it's sure to be a popular choice among Samsung fans and tech enthusiasts alike.